AUGUST REPORT: CRYPTOCURRENCY HIGHS AND LOWS
August 2018 was marked by long bearish runs in the second and third week, followed by short recovery periods. However, August 8th and 29th saw huge bitcoin upswings above the $7,000 price points, while August 14th was marked by huge dips.
Bitcoin: On the 8th of August, Bitcoin broke the $7,000 price point to trade at $7,147.95 and began a downtrend immediately after. The leading cryptocurrency recorded lower lows from that point and saw a monthly low of $5,961.68 on the 14th of August. However, it broke the $7,000 price point again on August 29th and is currently trading at $6862.68. In total, Bitcoin saw an overall monthly decrease of 12%.
Ethereum: ETH has had a bearish month so far, opening at $431 on the 1st of August and currently trading at $279. Several investors speculate that this price dip may be due to blockchain companies on the Ethereum platform dumping all their ether coin on the market. Overall, ETH saw a 35.3% decrease in price with a monthly low of $256.61 on August 14th.
Ripple: XRP has seen a substantial dip this month from an opening price of $0.430318 to a current price of $0.328801. The cryptocurrency suffered a 23.6% monthly decrease with its lowest point at $0.259509 on the 14th of August.
DOMESTIC CRYPTOCURRENCY NEWS:
The Viewers of Adult Videos on Pornhub Will Receive Crypto Rewards
Tube8, a subsidiary of popular adult entertainment site, Pornhub has announced that it will partner with Vice Industry token platform to implement blockchain technology on its site. The partnership is geared towards increasing and maintaining viewership. Tokenization of the entire Tube8 platform will allow users to benefit from a cryptocurrency rewards system when they perform several activities on the site. Pornhub made the news earlier this year when the platform partnered with Verge to begin accepting cryptocurrency payments. Once more, the company has shown its willingness to bring new technology into the adult entertainment industry.
Capital One Wants to Authenticate Users on a Blockchain
Capital One, a bank holding corporation that deals in credit cards and bank loan provision, recently applied for a blockchain-related patent. The patent, titled "Blockchain Systems and Methods for User Authentication," outlines a distributed ledger technology system that authenticates users more securely. According to the patent, the potential applications of the system include verifying messages concerning root user authentication and provision of an authorization code. The project directly addresses the issues faced by Capital One users regarding system verification when making payments. It is designed to make things easier by streamlining the authentication process.
Bank of America Interested in Cryptocurrency Storage
Bank of America, the second largest bank in the U.S., has recently filed its second cryptocurrency custodian control-related patent. The patent document details a large-scale enterprise-grade storage system for private keys. The system will target institutional investors and enterprises that are interested in providing such a feature to their users. According to the patent, the system design takes the possibility of large-scale cryptocurrency adoption into consideration. Similar to the way people store fiat currency in banks, Bank of America believes that as adoption grows, cryptocurrency users may need a way to store their assets without dealing with wallets and private keys. The company has filed several blockchain patents in the past few years and will continue to work towards mainstream adoption within the industry.
'Yelp! of Blockchain' Acquires $1.4 Million in Seed Investments
Review Network, a blockchain startup similar to Yelp!, has successfully raised $1.4 million in seed funding. The company which deals in review and market research is creating a more efficient and transparent system using blockchain technology. Brands can also use the platform to carry out accurate market research before creating new products. Review Network has already surpassed 100,000 users on its beta version and is backed by sophisticated technology and finance professionals. The company is also currently in pre-sale mode and is gearing to begin its Initial Coin Offering (ICO) on the 1st of September, 2018.
Is Interest from American Express Proof that Ripple is the Future?
According to its Chief Technology Officer, Stefan Thomas, Ripple may finally hit mainstream status in 2018 due to the interest of American Express in using the platform and working with the cryptocurrency. According to Thomas, large corporations like American Express and Western Union have agreed to use Ripple products like xRapid and xCurrent. xRapid, which uses Ripple tokens (XRP) to facilitate payments, has completed successful trials so far. For companies like American Express, this service will prove valuable where cross-border payments are concerned. It has the potential to increase the efficiency of the process while reducing the transaction time and costs.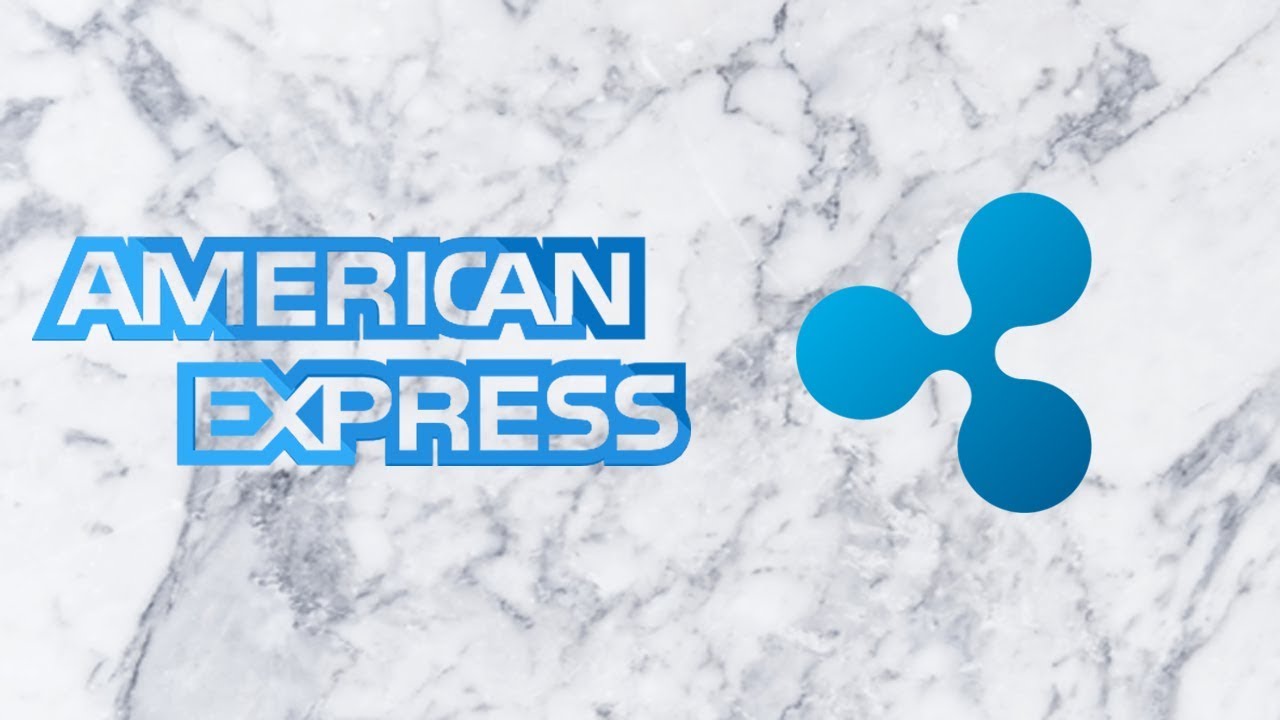 INTERNATIONAL CRYPTOCURRENCY NEWS:
Baidu, Alibaba, and Tencent block cryptocurrency forums and trading in China's latest crackdowns
China has been cracking down on cryptocurrency-related activities with the aim of minimizing fraud and theft within the sector. The latest crackdown involves a ban on all crypto forums and activity on the platforms of Alibaba, Baidu, and Tencent— the three largest technology companies in China. Baidu has banned two cryptocurrency chat rooms– Digital Currency Bar and Virtual Currency Bar– from its platform. Alibaba has also banned cryptocurrency transactions while Tencent, the company behind WeChat, China's largest social media and payments app has closed down several cryptocurrency media outlets on the app. The company also announced an impending ban on crypto trading on the app. Alibaba Group will follow suit with Alipay, its payment app. Despite the crackdown, several Chinese companies, although unsupportive of cryptocurrency, are betting big on blockchain.
Iran Reveals National Cryptocurrency Features as U.S. Sanctions Sting
The U.S economic sanction has led the Republic of Iran to reveal the details of its newly developed national cryptocurrency. The Iranian digital asset is housed on the Linux Foundation Hyperledger Fabric, an open-source platform for the development and operation of decentralized applications. The asset is fully backed by the Iranian Rial and cannot be mined because the decisions concerning the issuance of the currency lie with the Iranian Central Bank. It will also only be viewed on a private blockchain and will serve as a safe space for Iran's financial ecosystem.
Fujitsu, Trinity Proving to be the Bulls: IOTA Price Soars 20%, Again
IOTA recently announced its partnership with Fujitsu, the Japanese Tech giant. Following the announcement, IOTA saw a 20% surge in price on the market charts. The partnership entails Fujitsu's implementation of the cryptocurrency as the protocol standard for its IT equipment manufacturing service. This arrangement will also give Fujitsu the ability to interact with the automotive industry directly. Another factor that may have caused the price surge is the release of IOTA's Trinity Desktop Beta Wallet. So far, the wallet has received positive feedback, highlighting how secure it is.
North Korea Trialled BTC Mining, Local Firm Developing BTC Exchange
Reports from the Korea Development Bank of South Korea show that North Korea attempted to mine bitcoin on a small scale between May and July 2017. However, the attempt was unsuccessful. According to the report, North Korea's interest in cryptocurrency lies in qualities such as anonymity. Chosun Expo, a North Korean company, is currently developing a cryptocurrency exchange to kickstart adoption of the technology in the country. At this time, the possible rate of adoption remains unclear. This is especially in light of recent interviews with defectors who claim that most of the North Korean population is still in the dark, regarding cryptocurrency.
VeChain Announces Blockchain Vaccine Tracing Solution for China
The Chinese Government has been facing a crisis relating to vaccine safety in the past month. The crisis began in July 2018 when a Chinese drug manufacturer distributed faulty vaccines to hundreds of thousands of children. The issue was perceived publicly as a failure on the part of the government to ensure that safety procedures and regulations were followed by the drug manufacturer. The crisis is the third of its kind to hit China in the last 10 years. To prevent future occurrence, the Chinese government has tasked VeChain, an enterprise blockchain company with the collection, storage, and protection of Vaccine production data. The use of blockchain technology will ensure that vaccine records are immutable, transparent and accessible.
"This article was originally published at MintDice.com"
https://www.mintdice.com/blog/august-report-cryptocurrency-highs-and-lows