Grayscale Has Added $1.4 Billion to Its Assets Under Management This Month
Cryptocurrency asset manager Grayscale Investments has added $1.4 billion to its assets under management (AUM) this month alone, bringing its total AUM to $7.3 billion, up from $5.9 billion at the beginning of the month.
Grayscale's record month comes after the third quarter of the year saw it raise $1.05 billion into its investment products, making it the "largest capital inflow in a single quarter in the firm's history."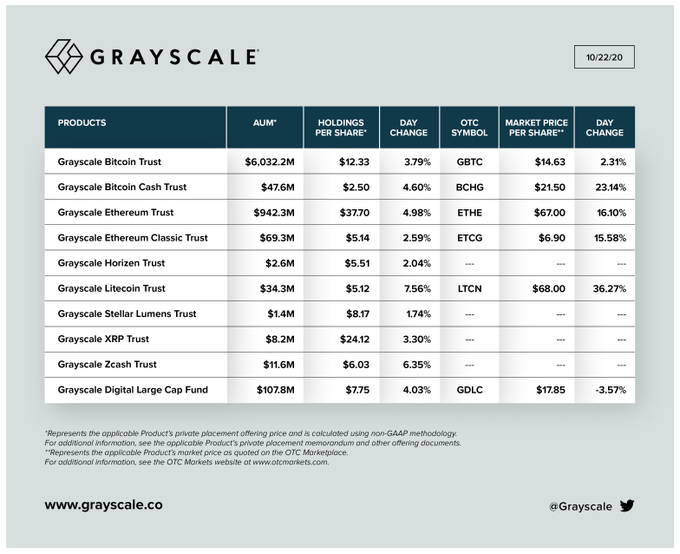 The data the firm shares on social media appears to show GBTC has kept on leading, with around $1.2 billion of inflows this month alone, from $4.8 billion to $6 billion in assets under management. Barry Silbert, founder and CEO of the Digital Currency Group, of which Grayscale Investments is a subsidiary, pointed out on social media the firm added a "cool" $300 million to its AUM in one day.
Grayscale's financial report for Q3 pointed out that the majority of its inflows came from institutional investors, which accounted for 81% of the investment in that month. It also pointed out investors continued to broaden their exposure to cryptoassets, as 57% of the funds came from investors with exposure to various Grayscale products.
As CryptoGlobe reported, Grayscale's Ethereum product, ETHE, reportedly holds 2% of all ETH in circulation, according to Silbert.
Featured image via Pixabay.com.