Fidelity Says a Third of Big Institutions Own Crypto Assets
About a third of large institutional investors own digital assets such as Bitcoin, according to a survey from Fidelity Investments.
Across the U.S. and Europe, 36% of the survey's 774 respondents said they own cryptocurrencies or derivatives. In the U.S., 27% of institutions — including pension funds, family offices, investment advisers and digital and traditional hedge funds — said they own digital assets, up from 22% about a year ago, when Fidelity surveyed 441 institutions just in the U.S. In Europe, 45% of respondents are invested in digital assets.
Over a quarter of the respondent hold Bitcoin, while 11% hold Ether, the survey found. Bitcoin is up 36% since the beginning of the year, and has rallied as many traditional assets tumbled during the Covid-19 pandemic.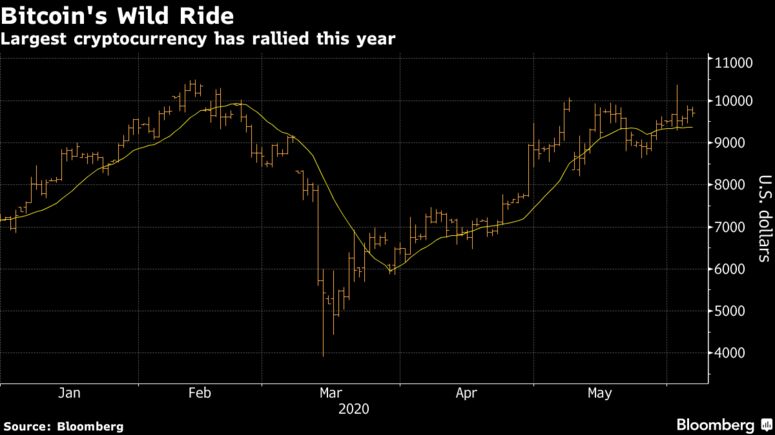 "Europe is perhaps more supportive and accommodating," Tom Jessop, president of Fidelity Digital Assets, said in an interview. That could "be just things going on in Europe right now, you got negative interest rates in many countries. Bitcoin may look more attractive because there are other assets that aren't paying return."
Seeing the increased interest, a slew of companies ranging from BitGo to Genesis have been launching new services such as prime brokerages geared toward institutional investors.
The survey was conducted by Greenwich Associates between November 2019 and early March, right before the crypto market crashed and quickly rebounded. Fidelity runs a service for trading and securing digital assets.
"These results confirm a trend we are seeing in the market towards greater interest in and acceptance of digital assets as a new investable asset class," Jessop said. Fidelity declined to comment on the amount of customer assets or holdings by institutional groups.
The survey found that price volatility was the top concern impeding wider institutional adoption.