Bitcoin users adoption is something that is continuously talked about due to the need to sustain the growing world of cryptocurrency. Developers and other users within the space are becoming increasingly creative with their crypto-centered applications, aimed at fostering bitcoin transactions adoption.
However, where those outside the industry are concerned, incentives matter the most. The crypto community has had to return to the drawing board to create simple and efficient ways to attract new users. One of these ways is through the use of Bitcoin faucets.
A Bitcoin faucet is a reward system in form of a website or app that aims to give new users the chance to earn small amounts of Bitcoin for the completion of small tasks such as:
Captcha puzzles
Completing a survey
Visiting an advertiser/partner website for a specified period of time
Playing a game with recurring tasks
Answering quiz and trivia questions correctly
Similar to basic game reward applications that gift players tokens and other rewards for watching ads or taking brand surveys, Bitcoin faucets allow users to have a structured starting point for building a crypto portfolio.
This type of application also allows users to test the waters and hold tradeable cryptocurrency without spending their own money, ensuring that the risk of loss is minimized. From this early exposure, users can easily decide whether or not holding Bitcoin is something they would like to do. They also offer rewards in different digital currencies like Ethereum and Bitcoin Cash so that users are exposed to a variety of them.
Rewards within this system are usually measured in the form of 'Satoshi', the basic unit of Bitcoin (1 Satoshi = 1 hundredth of a millionth BTC). Faucets fill up with rewards which users can withdraw regularly as they empty them and usually, the value of these rewards fluctuate due to the volatility of Bitcoin.
BTC rewards paid out by faucets are stored in users' Bitcoin wallets where they can be accessed via a private key. They are kept secure via complex encryptions as long as the private key is not compromised. Since they are paid out in smaller amounts, users leave their payments to build up to substantial points before making any withdrawals.
The first-ever Bitcoin faucet was designed and created in 2010 by Gavin Andersen and awarded up to five Bitcoins to users. Now, there are many faucets which mostly function as referral systems. Unfortunately, the tense cryptocurrency climate has not been favorable to these applications. The effect of this is that their profit potential and trustworthiness have been called into question.
WHAT IS THE PURPOSE OF BITCOIN FAUCETS?
Bitcoin faucets serve three major purposes:
They introduce new cryptocurrency users to the idea of Bitcoin as an independent currency without the added risk of losing money through bad investments. Allowing people to earn and store their own tokens is a practical approach handling tokens in the future.
They are sources of relevant Bitcoin information that new users may need.
They generate traffic for other websites by directing users to carry out tasks on those websites which usually belong to brands that have paid to be promoted.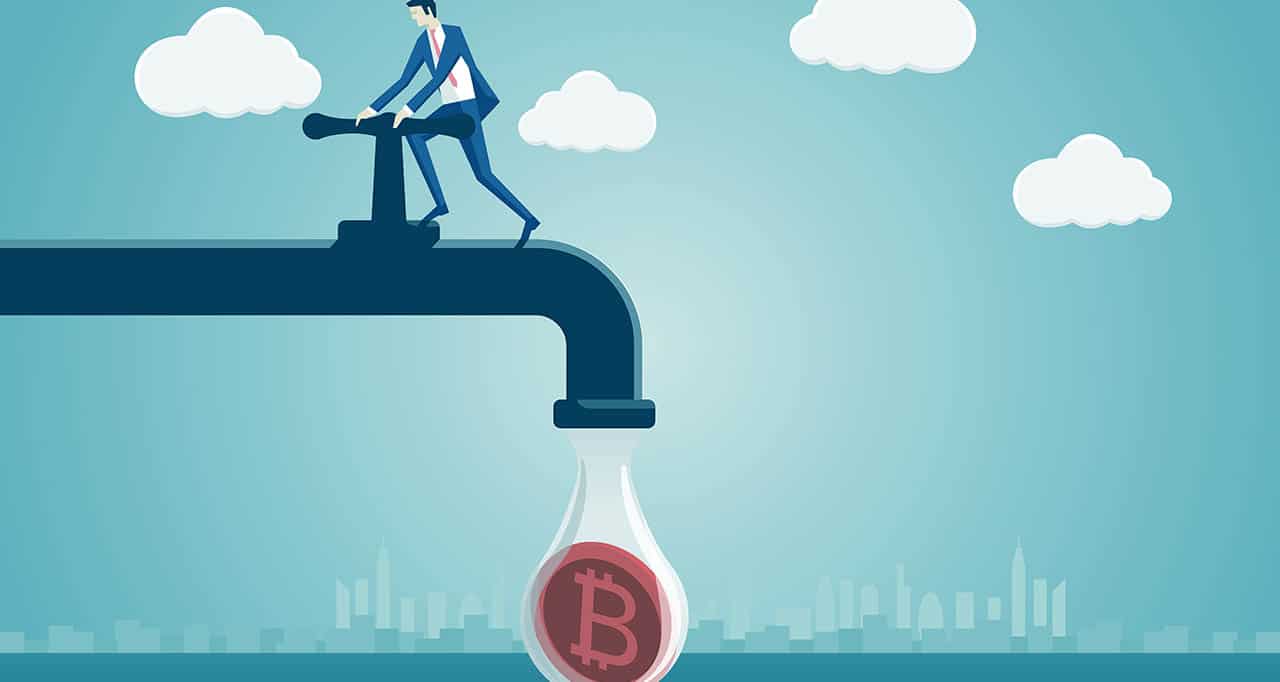 WHAT ARE THE TOP BITCOIN FAUCETS?
Although there are hundreds of faucets on the internet, some clearly stand out in terms of rewards, profitability, user interface, and efficiency. The cryptocurrency landscape changes constantly, therefore, this list cannot be all-inclusive. Regardless, this is a breakdown of the 10 best Bitcoin faucets to use:
1. MILLI
Milli reportedly has one of the most profitable payouts available. Users can also earn rewards when new visitors sign up on the platform using their referral code. Most tasks on the platform are in the form of short and long surveys that users can fill out for various brands. Basically, credit is earned for marketing their products. Milli also addresses customer complaints via its comments section and typically resolves issues within 24 hours.
2. BITCOIN ALIENS
Bitcoin Aliens also offers one of the highest paying averages out there, normally in excess of 4,300 Satoshis per hour. Unlike most other faucets, this one does not require users to complete surveys or take tests. Instead, in a rather unusual twist, users are required to play a game in which they kill several aliens and get paid for each kill.
3. BONUS BITCOIN
Bonus Bitcoin is a central website consisting of 20 different Bitcoin faucets to reduce the wait time that users face on other faucet sites. Usually, such sites make users wait for more than 10 minutes before they can complete another task. Bonus Bitcoin solves this problem by providing more faucets to choose from. Users can earn as much as 40,000 Satoshis every hour as a result.
4. BITCOIN ZEBRA
Like Bitcoin Aliens, Bitcoin Zebra does not require users to fill out surveys or complete similar tasks. Instead, they play a game in which they feed zebras every few minutes. Easily one of the oldest and most respected faucets on the web, Bitcoin Zebra also has a highly rewarding referral program.
5. BITCOINKER
Bitcoinker is often regarded as a twin faucet to Milli and pays out relatively high rewards. Users also get high seniority bonuses and a referral system that allows them to earn Satoshis when new users sign up with their code.
6. ROBOT COIN
Robot Coin rewards users with Satoshis for killing robots in its game. As users move up to different levels, it becomes increasingly difficult to do so. As a way to incentivize users, the platform offers 1 million Satoshis to anyone who defeats its final robot.
7. WONDERLAND COIN
With Wonderland Coin faucet, users can earn a maximum payout of up to 5,000 Satoshis every twenty minutes by feeding the digital critters of Wonderland. As the critters are fed, the capacity to earn more increases.
8. MOON BITCOIN
Moon Bitcoin is one of the most popular faucets which requires users to watch brand ads as a task. Users can earn up to 1000 Satoshis per hour and accumulate their rewards over time. The Moon Bitcoin faucet fills up quickly at the beginning and slowly at the end until users claim their rewards.
9. SATOSHI CITY
Satoshi City is another site with a high referral bonus which only requires visitors to use captcha as a way to claim Bitcoins. Anyone on the site can earn up to 400 Satoshis every ten minutes.
10. SATOSHI QUIZ
The "Who wants to be a Millionaire meets HQ Trivia" type Satoshi Quiz offers rewards for correctly answered questions while a timer on the platform prevents users from searching for answers on Google. However, the process is fun for people who like the thought of new and exciting quizzes.
FINAL THOUGHTS
Bitcoin faucets are an innovative approach to spreading the use of BTC and other cryptocurrencies globally. While Bitcoin is quite popular, adoption has been somewhat stagnant. This can be linked to the recent insecurity and uncertainty within the industry.
Faucets provide a gradual introduction of digital currencies to new users and keep them away from the risk and negative occurrences in the industry. It also provides a great way to earn money on the side since cryptocurrencies can be converted to fiat currency like USD.  It is unclear whether the faucet system will die out, but even if it does, hopefully, more creative ways to boost adoption will emerge before then.
"This article was originally published at MintDice"
https://www.mintdice.com/blog/top-bitcoin-faucets