GAMING COMMUNITY CAN WIN CRYPTO WITH WAR FIELD
Good news for the online gaming community! For the first time ever, gamers can make real money just for playing a video game — real cryptocurrency, that is, with the GOLDER (GLDR) token. With War Field, the stakes are real and so are the rewards.
WHAT IS WAR FIELD?
WAR FIELD is the first online multiplayer, first-person shooter video games you play to win real cryptocurrency (GLDR). "First-person shooter" means that you see everything from a first-person view as though you are the character who is playing in the gaming experience. Powered by the Ethereum blockchain, WAR FIELD enables players to win actual cryptocurrency in a zero-sum, winner takes all dynamic. They need to have the skill to outperform other gamers actively playing against them online.
Having something real to win or lose raises the stakes, the intensity, and the adrenaline. This can make gaming even more addictive than it already is, but it also turns this time-consuming and often costly hobby into a potentially productive pastime since winners can earn additional income.
It is possible that the WAR FIELD team will expand to other genres of the gaming industry. For now, however, Founder and CEO of WAR FIELD Andrius Mironovskis says that they are beginning with a shooter "because these games command the largest market share in the industry." This seems to have been a smart move given that WAR FIELD's global video-gaming market cap already surpassed $116 billion in 2017, seeing annual growth of 10-12 percent.
The game's ALPHA version is available right now. During the trial period, every new player can try WAR FIELD for free.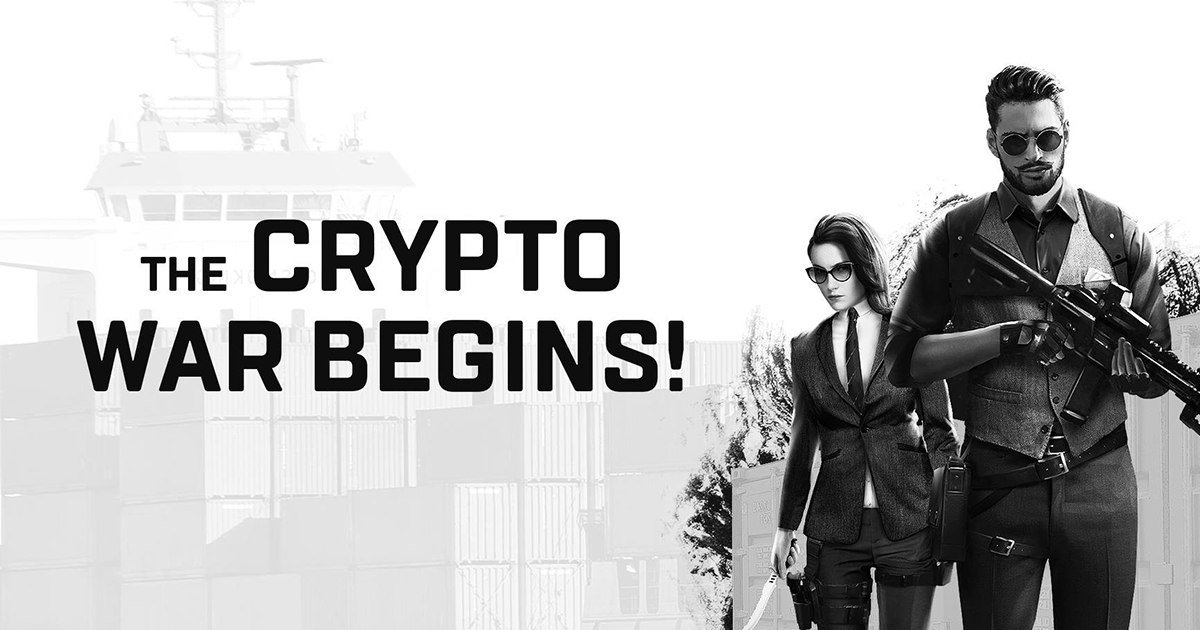 HOW IT WORKS
WAR FIELD gives people the chance to win GLDR, an ERC20 tradable cryptocurrency. To get started, players must get GLDR, which is easy to do at the beginning, especially right now during the Token Sale Event (TSE), with significant discounts being offered up to 60%. As the sale progresses, the discount rate will decrease. The goal is to make 100 GOLDER worth no less than $1 by the end of the sale. After the TSE, GLDR will be available for trading on cryptocurrency exchanges.
Every new player automatically gets 100 free GLDR to get them started during the trial period, and there are many other ways to get free GLDR — outlined on WAR FIELD's FAQ page. Once players have their GLDR tokens, they must then stake a part of their tokens on their character's "life." If they lose, the player who "kills" or "injures" them will receive the player's tokens.
All new players begin WAR FIELD with a knife and a pistol; they have the option to purchase more equipment on their own. Every game is played on Battlegrounds (an in-game space within which WAR FIELD combat takes place). There is only one battleground map available–a bulk carrier–for the time being. The first WAR FIELD Battleground is the Freighter MS Vanguard. Additional battlegrounds will be added as the TSE progresses, including an Amusement Park, Area 51, Pleasure Island, and others – each a unique environment with its unique challenges.
WAR FIELD is a browser gaming experience and has its own platform. This means that the game can be played on the most recent version of a Google Chrome or Firefox browser. WAR FIELD is currently in alpha and is fully functional, offering all its features to its players. It is already available on PCs and Macs, and it's planned to be made available on the Xbox, PlayStation, and on mobile at some point in 2019.
According to WAR FIELD's website, no installation is necessary for the online version for desktop PCs (available June 21). The minimum requirements are:
Intel i3 or higher processor running at least 2.3 GHz
4GB of RAM
100 MB of free disk space
At least Intel(R) HD Graphics 530 video card
Chrome or Firefox (runs slightly faster) browser updated to the newest version
To become multi-platform, WAR FIELD makes use of the Unity game engine. Versions for mobile devices and gaming consoles are coming soon.
GOLDER (GLDR): THE DETAILS 
GOLDER (GLDR) is the cryptocurrency of WAR FIELD. It is an Ethereum-based ERC20 utility token that is also an in-game digital currency. This means it can be used to stake and purchase digital goods for use within the game. GLDR is available for purchase on WARFIELD.com at hugely discounted rates during the WAR FIELD TSE, which began on June 28th and is expected to run until November 15th of this year. During the time of this TSE, GLDR are available on WARFIELD.com only. The WAR FIELD team warn not to accept any offers from any other sources until the TSE has ended. After the TSE, GLDR become fully tradable and can be bought, sold, and transferred because it is also an ERC20 cryptographic token. You can buy GLDR for BTC, LTC, ETH, or fiat.
The WAR FIELD team expects that GLDR will have a market value exceeding the prices for which it is being offered during the TSE. The quantity of GLDR will be limited and fixed forever at the end of the TSE. As the WAR FIELD website explains, the GLDR token's scarcity and utility should ensure an increase in its value — along with the growing popularity of WAR FIELD and other games that use GLDR. The team hopes that 100 GLDR will be worth the value of at least one US dollar by the end of the TSE and that its value will continue to grow thereafter.
HOW WAR FIELD USES BLOCKCHAIN TECHNOLOGY 
The main concept of WAR FIELD is to leverage the blockchain to drive the in-game economy using their GOLDER(GLDR) tokens that are based on the Ethereum blockchain.
The WAR FIELD economy is based in the GLDR token, which is powered by the Ethereum blockchain. As the utility token of the platform, it can be used for purchases useful items in the game, including weapons, medical kits, apparel, armor, and so on, from the WAR FIELD Marketplace. Tokens can also be used to purchase entry for in-game events such as tournaments. Tokens can be exchanged with other token holders as long as they own an ERC20-compliant wallet.
All the players begin with a set amount of GLDR tokens and can win more based on their performance. For example, if they kill or injure opponents they gain tokens; if they get hit, then they lose tokens, which are transferred to the player who injured them.
All of the in-game transactions are recorded in the game's internal gaming community blockchain, which does not require mining and makes transactions cost almost zero. Because every game is recorded and monitored, cheating will not be tolerated. Any player who attempts to cheat will lose their GLDR and be banned.
IMPLICATIONS FOR BLOCKCHAIN
One of the most significant benefits of blockchain is its potential to return control and ownership to people. Mironovskis sees this same opportunity for members of the massive gamer community:
"Our goal is no less than to create a global blockchain-driven gaming economy that lets video gamers fully monetize their skills," he stated.
Incorporating cryptocurrency into massively popular industries and businesses such as video games is another step toward mass adoption of cryptocurrencies in the global marketplace. The WAR FIELD team expect their shooting game to help shape the economy of a blockchain-driven industry.
"This article was originally published at MintDice.com"
https://www.mintdice.com/blog/gaming-community-can-win-crypto-with-war-field